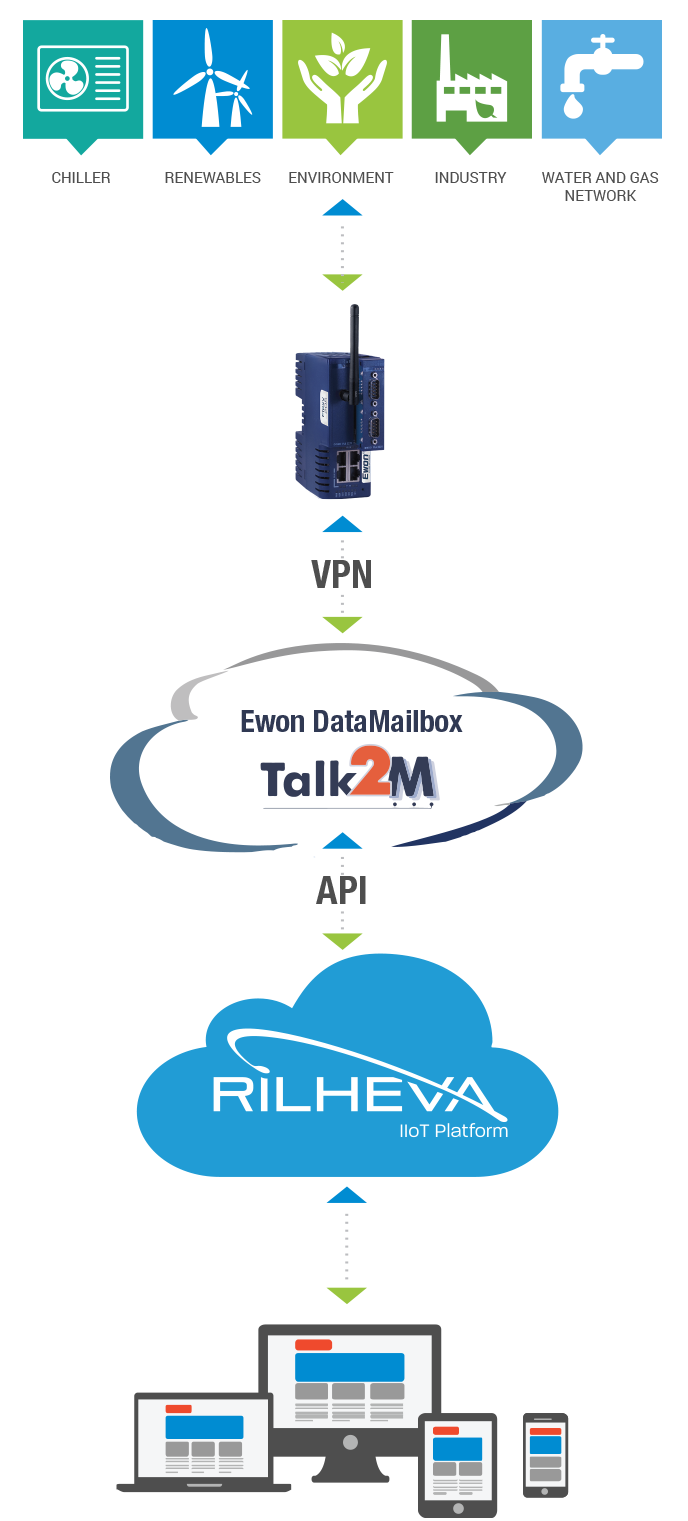 Rilheva + Ewon =
IIoT ready-to-use
Just choose the variables to be processed on your Ewon, using one of the many supported industrial protocols.
These variables (tags) will be automatically transmitted to the DataMailbox (Ewon data collection service).
By entering your Talk2M credentials on the Rilheva IIoT Platform, our services will recognize – automatically and in real time – all the Ewons associated with your account and start synchronizing all the defined tags.
Only 3 steps to get to the result.
Enable

DataMailbox historical data

on your signals

Add your

Talk2M Account

to

Rilheva


Set the specific

Ewon user and password

(to enable advanced features)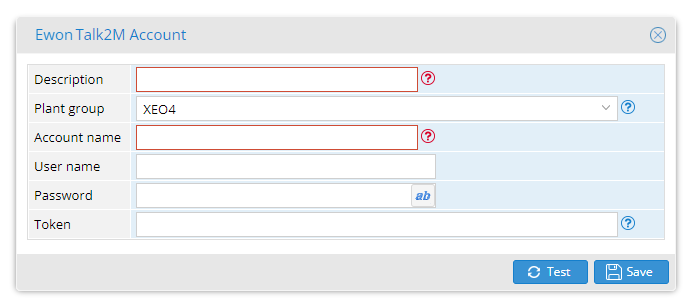 Communication is bidirectional: you can send commands to your Ewon and to the devices connected to it, as if you were on site.
LIVE:  this feature is available to allow you to analyze a continuous flow of data, making the user experience unique and realistic.
The Ewon models fully compatible with Rilheva are all the Flexy series and some of the previous CD series:
Flexy 101
Flexy 102
Flexy 103
Flexy 201
Flexy 202
Flexy 203
Flexy 205
2005 CD
4005 CD
Note: All Ewon models that support the DataMailbox service are compatible
What are the benefits of the Rilheva + Ewon solution?
An end-to-end solution ready-to-use
Rilheva automatically reads the configuration on the Ewon
You can also enable remote control on already installed plants
You can also use the previous Ewon CD series (2005 and 4005)
5 minutes to start using your data
You can manage the plants of different Talk2M accounts
In Rilheva you can see LIVE data in Real Time
In Rilheva, you can see both the historical data and the current data
You can manage over 1000 signals per device
Do you still use .csv files via email? Thanks to Rilheva everything is easier
You have an always up-to-date SaaS solution