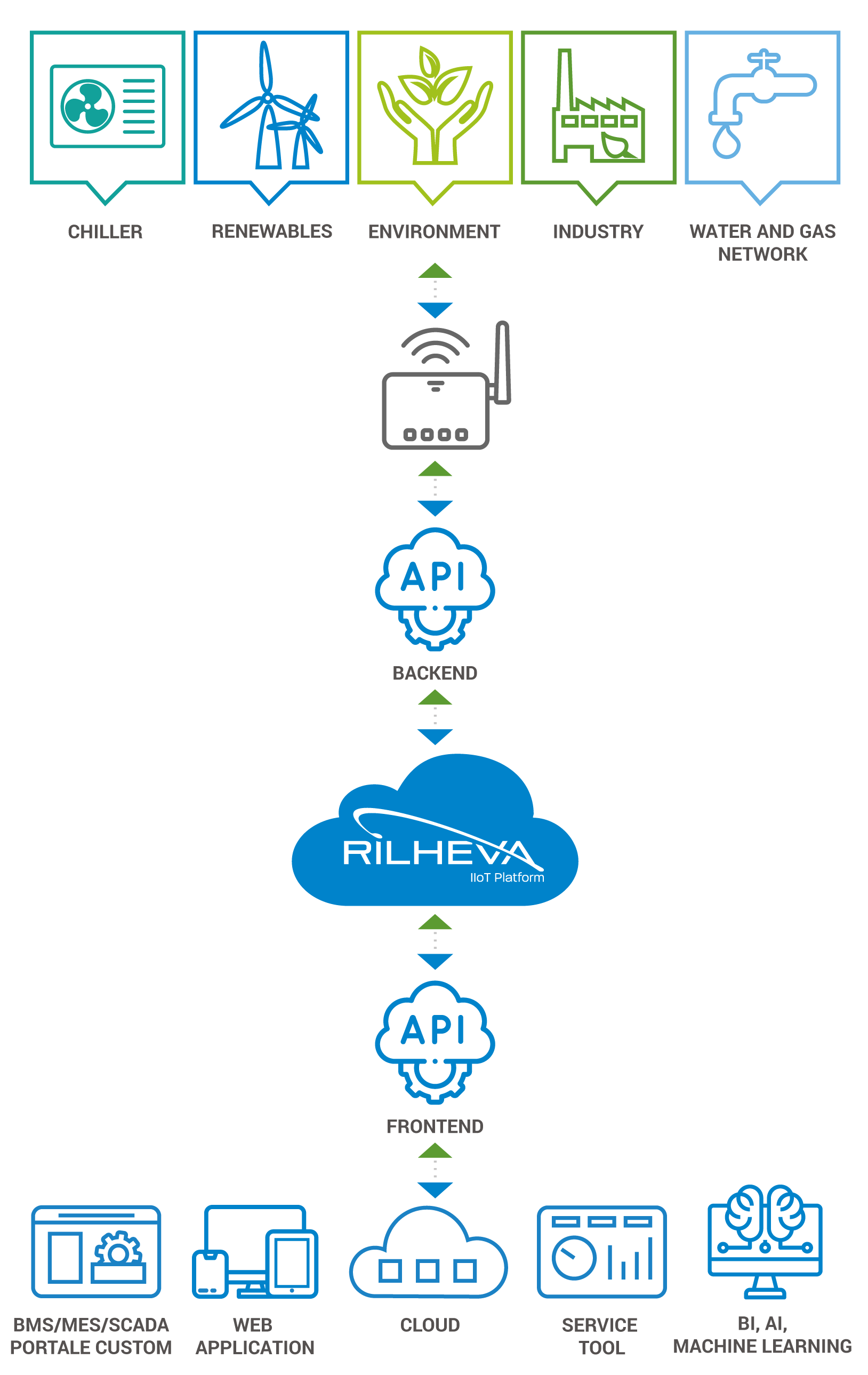 Build IoT applications and manage all your machine data with our Rilheva API
Frontend Rilheva API
(application)
Have you ever been in one the following situations?
If the answer is yes, frontend Rilheva API is the right tool for you.
By using frontend Rilheva API, your Rilheva Platform managed plants can communicate in a bidirectional way with your application (SCADA).
For example, you can export Rilheva plant data to your process predictive analysis APP and then you can write results (predictors) directly in Rilheva. In this way, they can be managed and used just by one system ensuring, at the same time, intellectual property of your application.
For frontend Rilheva API info: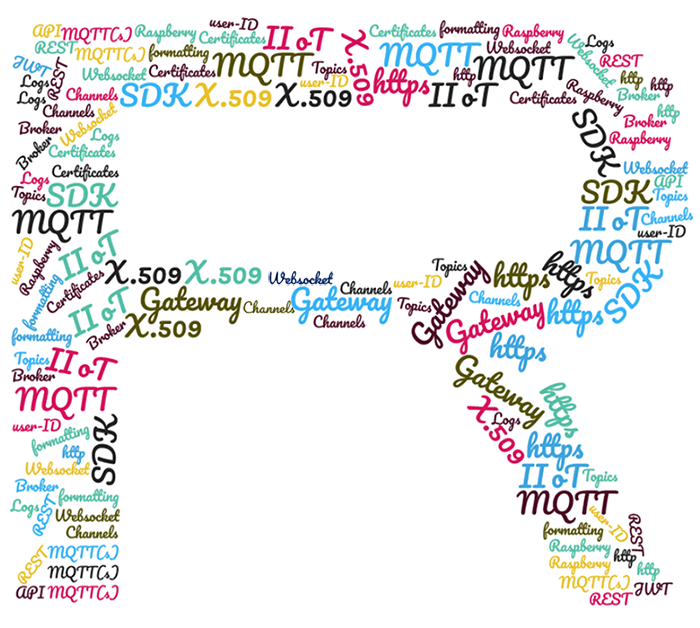 Backend Rilheva API
(field – IoT Gateway)
Your company has invested in a legacy HW, but you don't want to re-develop it all to
send data to the cloud?
Then, backend Rilheva API is the tool you need.
Backend Rilheva API offers a wide range of methods to implement communication to Rilheva cloud in just a few code lines.
Here a few possible functions:
Gateway authentication
Variables automatic update
Bidirectional commnunication (reading and writing)
Plant status management
Plant configuration
VPN management and configuration
And much more ….
Ask for a
to find out what you can do with backend Rilheva API and access the IoT world in just a few days!
For backend Rilheva API info:
https://app.swaggerhub.com/apis/rilheva/rilheva-api/1.2.0-oas3